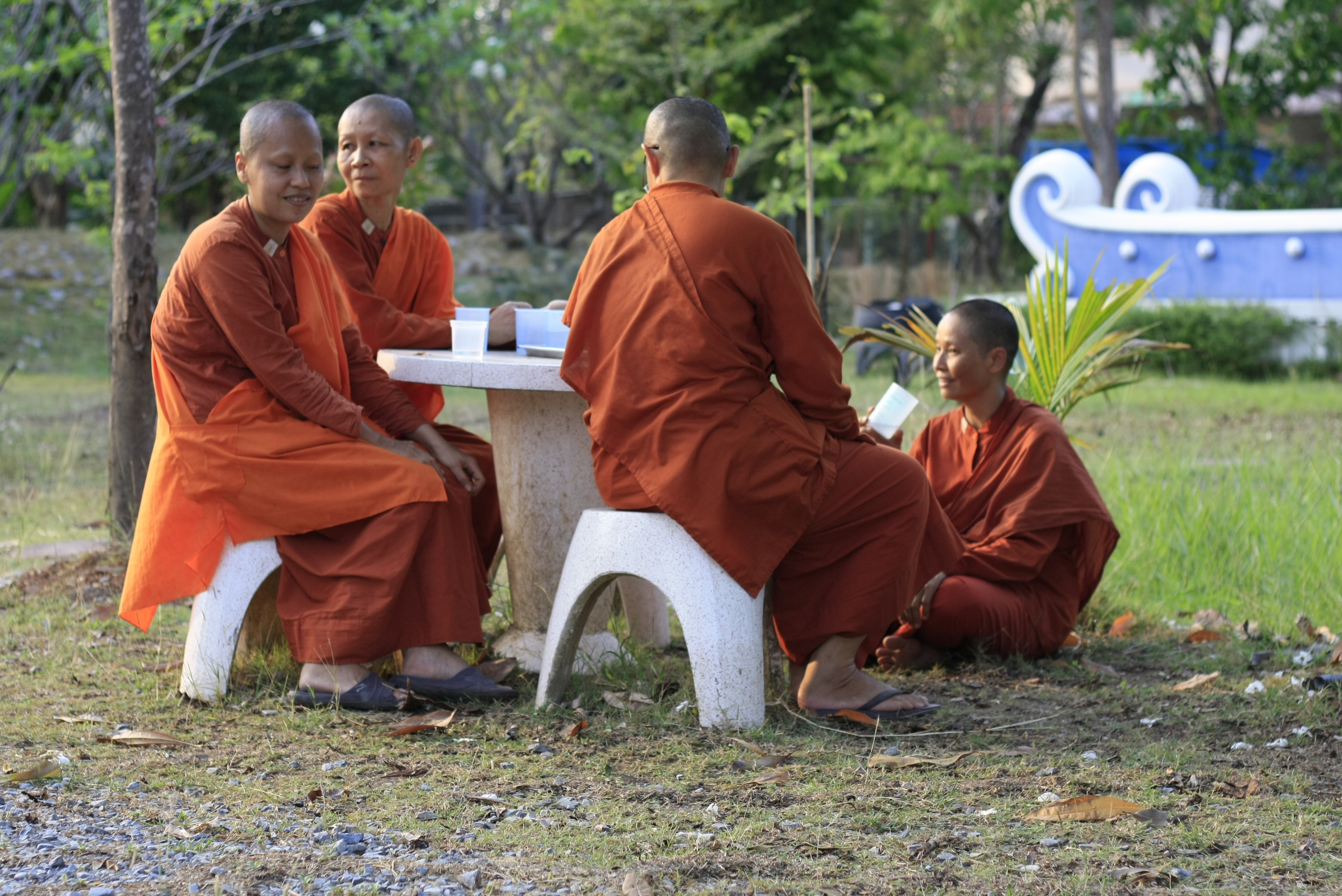 It is 5 am and a group of monks have gathered for their morning prayer at Songdhammakalyani monastery. Rhythmic chanting and the smell of incense fill the air as eight saffron robed, bald-headed figures prostrate themselves before a shrine of golden Buddhas. They could easily be mistaken for monks at any Thai temple – if it were not for the fact that they are women.
The unassuming monastery in Nakhon Pathom, an hour west of Bangkok, is the only temple in Thailand exclusively devoted to female monks, known as Bhikkhunis. In 2003, its abbess, the Venerable Dhammananda became the first Thai woman to ordain as a Bhikkhuni in Theravada Buddhism – defying tradition by travelling to Sri Lanka for the ceremony. Her decision sent shockwaves through the deeply conservative Thai Sangha Council, which explicitly banned the ordination of women in 1928.
"I was accused of being a lesbian, of exploiting the public by collecting wealth," she recalls with amusement. "But I think people are getting used to the idea now."
Dhammananda was inspired by her mother, Voramai, the first Thai woman to ordain as a monk in the Mahayana Buddhist tradition and the founder of Songdhammakalyani temple. But it was not until her late 50s that the divorced grandmother-of-three decided to take her vows. The 69-year-old, born Chatsumarn Kabilsingh, has since ordained dozens of other Bhikkhunis in Sri Lanka and is spearheading efforts to formally revive the tradition in Thailand. Twice a year, women now come to the monastery for temporary ordinations – where they shave their heads and live as novice monks for nine days – a practice Dhammananda hopes will inspire laywomen to spiritually re-engage with Buddhism. It is particularly popular among former prisoners, who are looking for a fresh start in life, she says.