Pakistan heatwave: Emergency measures as toll nears 700 - BBC News: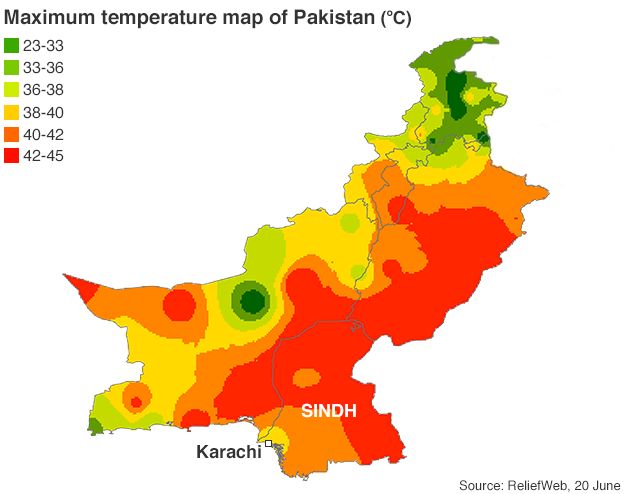 On Tuesday, the National Disaster Management Authority (NDMA) said it had received orders from Mr Sharif to take immediate action to tackle the crisis.
This came as Sindh province Health Secretary Saeed Mangnejo said 612 people had died in the main government-run hospitals in the city of Karachi during the past four days. Another 80 are reported to have died in private hospitals.